Braided Leather Strap Dark Green
Add a twist to your watch with our braided watch straps. Made from a soft calf leather braided into a pattern, the strap has a stainless steel buckle which finishes the unique look. Strap size is 18mm and 20mm that narrows down to 16mm.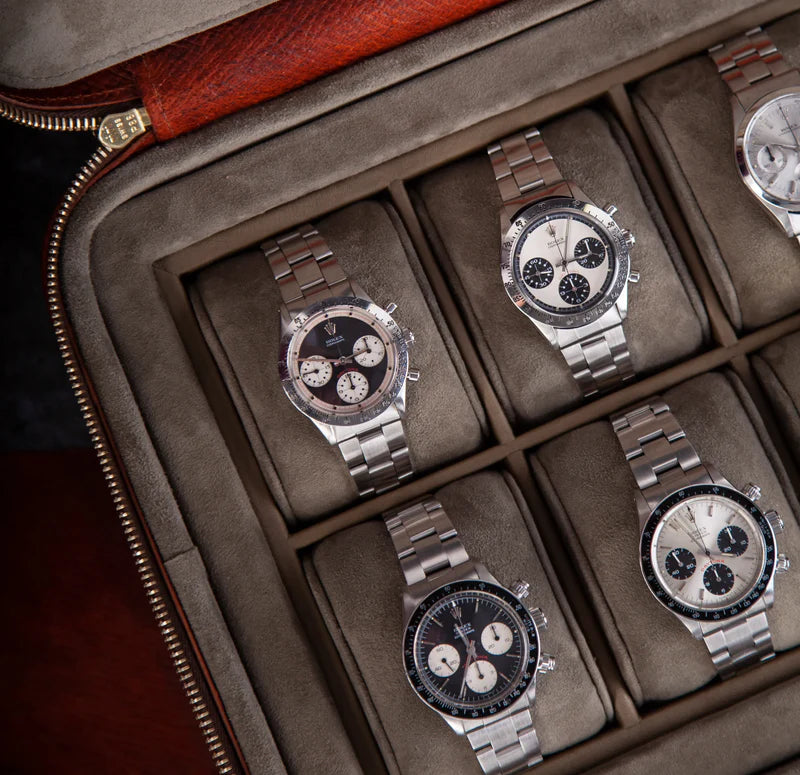 Brief History
Braided Leather Straps
Far from a necessity to hold your watch on the wrist, leather straps have become a lifestyle accessory, allowing you to express your taste and personality. Leather straps can retain the period look of a vintage watch or give it a new personality. Momentum stocks one of the largest collections of straps in Dubai, with a wide range of leather straps made from the finest calf and precious exotic leathers including Calf, Ostrich, Lizard, and Crocodile leather. The range includes the exotic leather straps made by the House of Camille Fournet, considered one of the best strap makers in the world.