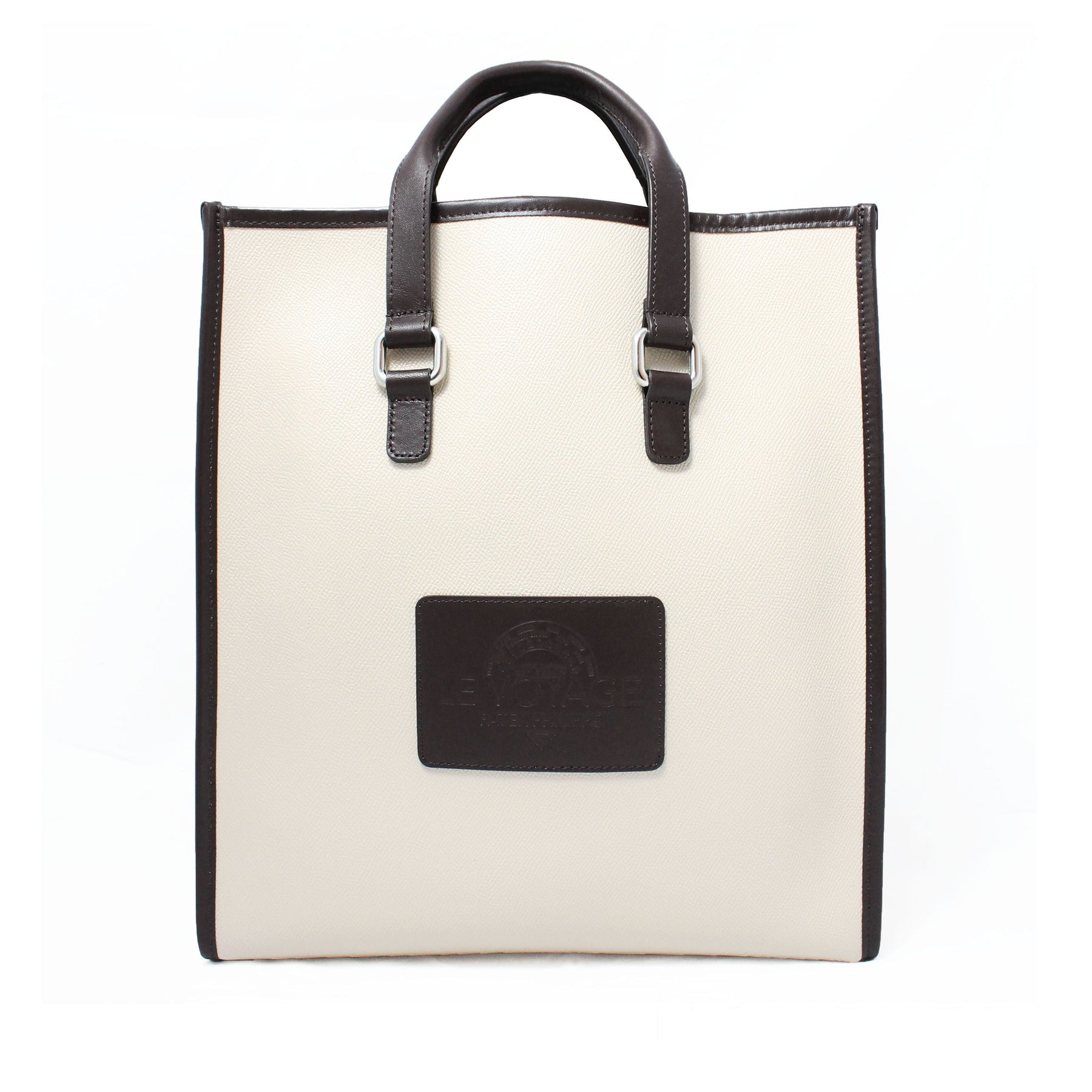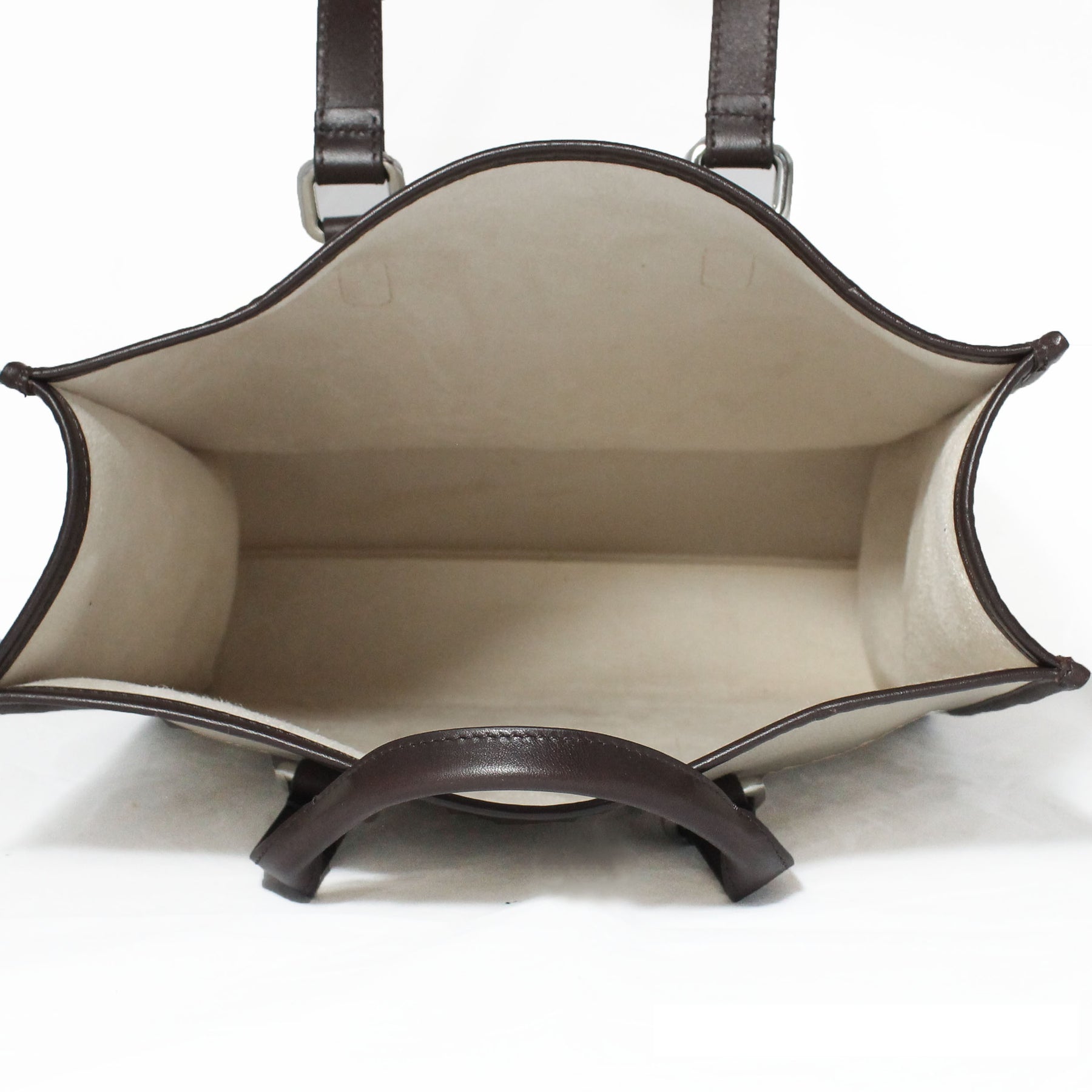 Patek Philippe Tote Bag 'Le Voyage
A Men's Tote Bag, composed of beige soft leather with brown trim, stitched at the center with Le Voyage Patek Philippe logo and two handles.
The size of the Tote is attractive being more on the smaller side and makes it usable every day. A stylish bag to express your taste very tastefully.
SKU: 4.1.321
Size: 32cmx29cmx12cm
Price: Sold